Help us improve Canterbury Maps and be in to win!
We are looking to improve user experience with Canterbury Maps so we want your feedback!
Take a short survey and you will be put in a draw to win a Canterbury Maps goodie bag which includes a $30 Coffee Culture gift card!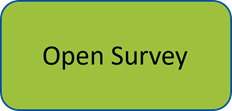 Things to know:
Winner will be randomly drawn from entries
Entries close Friday 13th August and winner will be announced Tuesday 17th of August
For any additional feedback please email us at Info@Canterburymaps.govt.nz (Any feedback via email will also be put into the draw)
 Goodie bag includes
Canterbury  Maps jacket (your size)

The four Aves of Christchurch mousepad

Canterbury Maps lanyard

Canterbury Maps keep cup 

Canterbury Maps pens and notepad

  We have also added a coffee culture gift card valued at $30
Competition Terms & Conditions
Competition is not open for staff associated with Environment Canterbury or any of the 10 Territorial Authorities in Canterbury. The winner of the draw is final and has seven days from the time and date of the notification being sent to respond otherwise the prize will be re drawn and any previous winners will forgo claims to the prize.