Instead of downloading the data from Canterbury Maps, you can directly connect to the APIs/ web services provided.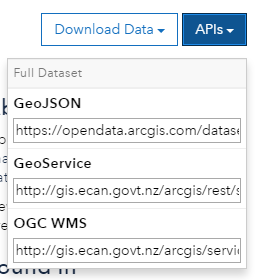 There are a variety of APIs/ web service protocols to choose from. Click on the links for more information about each type.
Various third party GIS applications support the above services and protocols to access the data directly. ArcGIS, QGIS, Intergraph, MapInfo are a few.