Click on the select

 icon to open the selection panel.
---
Select features
1. Tick the layer you want to select features from.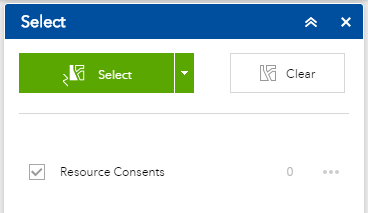 2. Choose one of shapes from the drop down list to enable the select tool.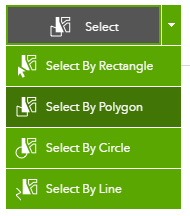 3. Draw an area over the features that you want to select. Features within the drawn area will be highlighted on the map.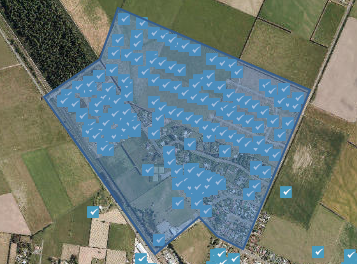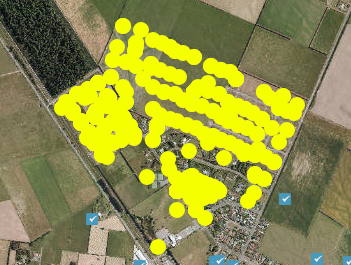 4. Select clear to remove the highlighted selection from your map

.