Moving around the map 
Click on the screen and drag to move around the map

.
Click the plus or minus button

 or use the mouse scroll to zoom in or out on the map.
Selecting the home button

  resets the map to its initial extent.
Selecting the find my location button 

 zooms the map to your current location.
---
Map Scale
The scale bar is displayed in the lower left corner of the viewer. The map scale will dynamically update as you zoom in and out.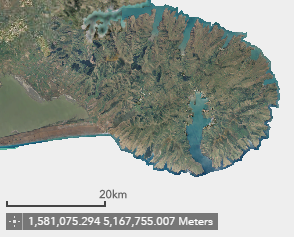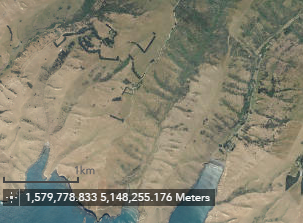 ---
Get Coordinates
Click the get coordinates button

 in the bottom left hand corner to capture on screen coordinates. From here you can add a point on the map, highlight the coordinates, and make a copy of them.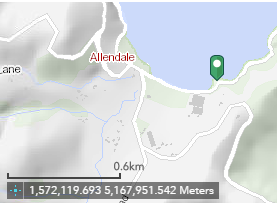 ---
Overview
Click the expansion arrow 

  in the bottom right corner to expand or close the overview panel.
When expanded, click the maximise icon 

 to temporarily maximise the overview map. Drag the grey box around the screen for quick access to far away areas of interest.